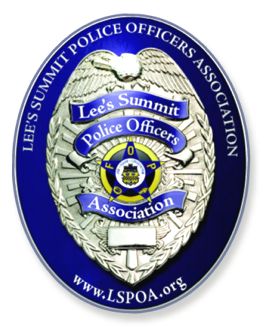 Welcome to the website of the Lee's Summit Police Officer's Association. The purpose of this site is to keep everyone, officers and citizens alike, informed of the activities of the LSPOA. This site will be the avenue for the Executive Board to keep you up to date in our dealings with each other, the department, the city and elsewhere.

This web page is intended to provide information. If you have any ideas, or things you would like to see, please contact the site administrator.

Over time we will continue to add more features that may be of benefit to our members and that will keep our citizens informed of the goings on with their department and the men and women who serve them.

The Lee's Summit Police Officers Association as a chapter of Missouri Lodge #50 of the Fraternal Order of Police is not affiliated with the City of Lee's Summit, MO or the Lee's Summit Police Department.